One of the most important principles of the offensive organization moment is the offensive vigilance. It's also know as defensive vigilance but I prefer the first denomination since at that stage the team is in offensive organization.
Basically the offensive vigilance it's all about the control of the opponent attacking players when our team has the ball possession and is in creation or finishing zone (zone 2 or 3). The main purpose of this behaviour is to prevent the opponent's offensive transition but, depending of the coach's playing idea, can also lead to regain the ball possession as higher and as soon as possible.
Liverpool's offensive vigilance is key for their defensive transition but at the same time for the gegenpressing – counterpressing – that is so typical of Jurgen Klopp's teams. This defensive vigilance can be made in a few different ways – more in a zonal way, controlling the depth, if the priority is to timing and get reorganized, or with individual references; in numerical superiority or with the same numbers. In Liverpool's case, and due to the strengths of a player like Virgil van Dijk (fast, athletic, aggressive, extremely strong on 1×1), we can see it working a few times in numerical equality and most of times extremely high on the pitch.
In recent matches against FC Porto and Tottenham, two opponents with different philosophies but both having an aggressive offensive transition, Liverpool's offensive vigilance worked well, with Van Dijk being indeed the key player for their effectiveness – as we can see in the frames below, especially with the 2D animation. The Dutch international central defender was well positioned and reacting faster to anticipate opponents and regain possession in high areas of the pitch, interpreting one of the main principles of a team that is right now in the race to win the Premier League and the Champions League.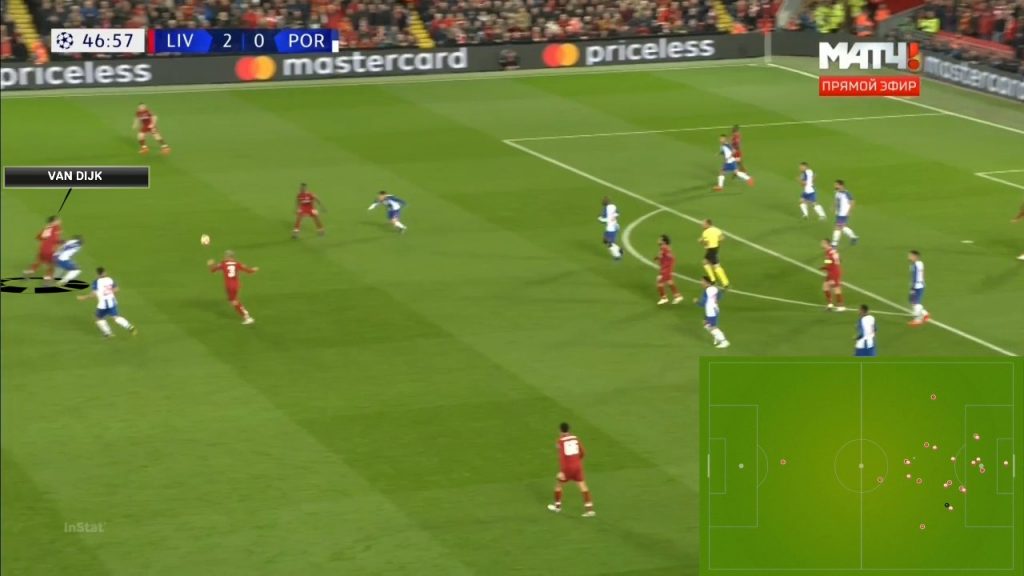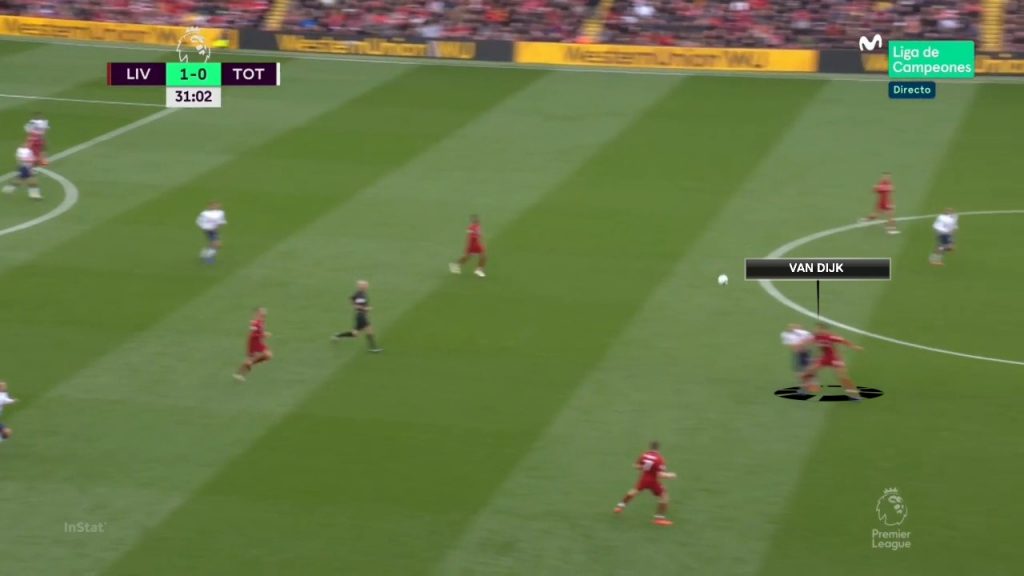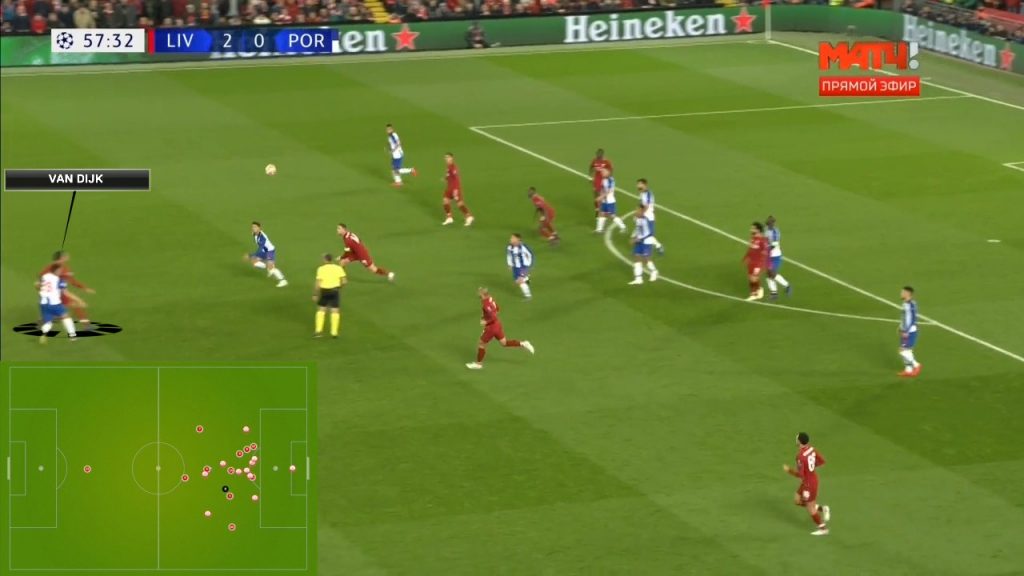 Find more about analysis in our online courses: https://www.hub-soccer.com/courses/