by Rémulo Marques (Soccer HUB Content Manager)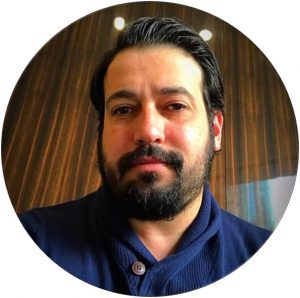 Welcome to the most exciting club football week of the year!
It's the Champions League final week, and fans all over the world are eager to know about the choices of Zinedine Zidane and Jurgen Klopp for the vibrant and long-awaited match between Real Madrid and Liverpool.
Next Saturday in Kiev, with Cristiano Ronaldo also chasing one more title that help him to achieve another Golden Ball, Real Madrid will try to the unprecedented achievement of winning for the third consecutive time the most important club competition. However, the Spanish side is far from having an easy task ahead, because on the other side they will find one of the most exciting teams of the season: The Liverpool of Salah.
The 25 year old "Egyptian King" will show up in this final after an amazing season, with astronomic numbers (51 official games and 44 goals… so far), and of course everyone in Liverpool is counting on him to perform again and to grant the 6th Champions League title for the british side. Nevertheless, it would be a huge mistake to think that a slightly below standard season by Cristiano Ronaldo is a sign that he's behind in this individual duel. After all, how many players can say that they scored 44 goals in 43 official matches in a season that the Media ranks them below the standard? And, do not forget, CR7 is, again, the best goal scorer in the Champions League with an impressive record of 15 goals scored on the "walk" to this final.
But obviously, we are not only expecting an intense duel between Cristiano Ronaldo and "Mo" Salah. If we just take a second to look at the arsenal available in the two squads, it's easy to realize that in a match where we will have "artists" like Sergio Ramos, Marcelo, Luka Modric, Kroos, Firmino, Mané, among others, then we have a total guarantee of world class quality.
In other hand, for sure we will face a duel of styles, a duel of philosophies. Zinedine Zidane and his very "vertical" and pragmatic Real Madrid, and Jurgen Klopp and his electrifying Liverpool. What should we expect from the managers? What card do they hide?
Will the French manager once again choose a strategy with four men in the middle and Cristiano Ronaldo and Benzema (or Gareth Bale) in the front? Will he prefer the traditional 4-3-3, with Lucas Vazquez and Marco Asensio on the lookout for an opportunity to enter the first eleven?
On the other side of the barricade, what will be prepared by the always eccentric and unpredictable Jurgen Klopp? Everyone is expecting them no to change a bit their DNA of playing, with Salah and Mané close to Firmino and a very hard-working team behind them? Will James Milner and Emre Can recover from the physical problems that have bothered them in recent days and be part of the choices for this final?
For sure, Real Madrid is the most experienced side in this final (Liverpool is in their first final after 2007), but would that really make the difference? Well, Saturday we'll know.