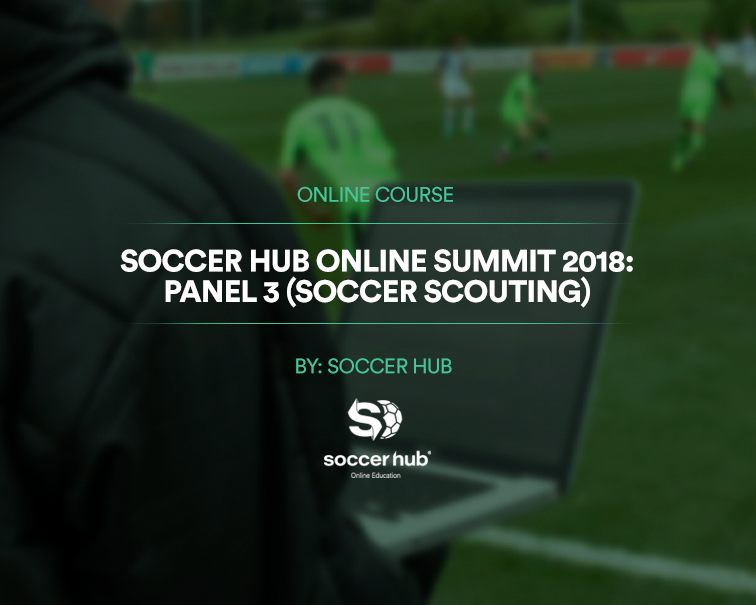 908 (Registered)

(11 Reviews)


SCOUTING: Where do we can find the best Soccer players??
You know how hard it is to find the most talented players and understand which characteristics are more important to observe!
In this course, you will find a specific panel dedicated to Soccer Scouting helping you to become an efficient Scout!
The Soccer Scouting Panel, offered by TALENT SPY, will count on these top speakers:
JOÃO N. FONSECA (Coaching Methodology Analyst – City Football Group);
BRUNO COSTA (Head of Scouting – San Jose Earthquakes (MLS);
Moderator: Talent Spy.
Subjects:
What is the desirable profile of a Soccer player? What are its characteristics?
How do MLS' specific rules condition player selection?
How much of this prospecting work is supported by the different existing technologies and how is the integration of all of them in your different contexts?
Knowing the reality of Talent Spy, what is the relevance of the technology with the characteristics of this platform for the organization of a club, more specifically a scouting department?
We know that technologies are used massively in sports such as basketball and football. And in football? Are they already indispensable?
Is there a desirable Soccer Scout profile? What is more important: the experience in the world of football or the mastery of the different instruments?
Regarding the future – does player assessment tend to become more and more quantitative through data analysis or more qualitative – based only on the observer's experience?
As a perspective on the performance of these functions in the United States? Will it become more and more relevant?
What about Europe? Do you think that the detection of great talent will be increasingly difficult given the strong competition and the "homogenization" of the players?
Course Content
Total learning:

1 lesson
Time:

30 days
Very amazing course, I have enjoyed the course and learned a lot. Many thanks!

Considering football is not an exact science have something we can learn. Regards, Den

Loading...