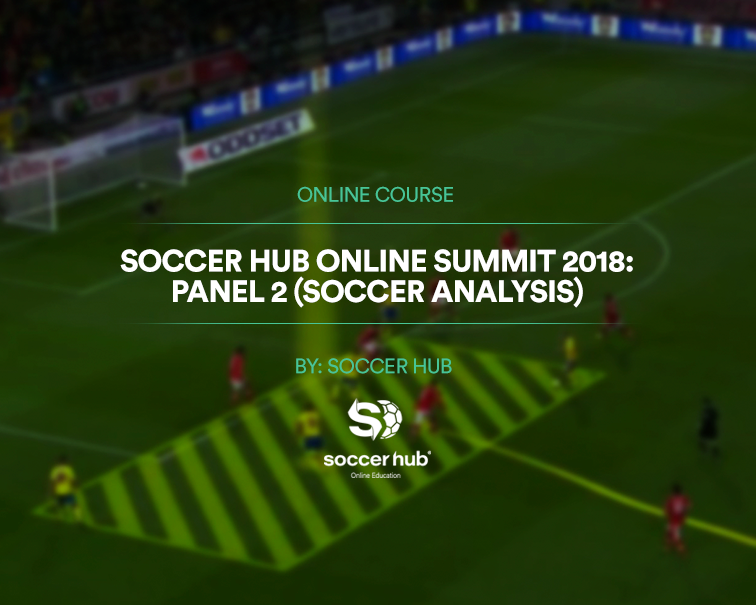 2107 (Registered)

(17 Reviews)
What's the importance of Soccer Analysis? What about the future?
In the second panel of the SOCCER HUB ONLINE SUMMIT these top specialists were the speakers:
Tim Santoro is one of the rising stars in women's soccer! He is the head women's soccer coach at NC State and he is well known foe his great capability to analyze the game!;
Miguel Heitor is the Head of Soccer Development in the Qatar Stars League. He manages all the match and training analysis systems within the league's clubs;
Peter Irizarry is a Tek Specialist and the CSO at VIDEOBSERVER, a Sports Performance Analysis company.
Subjects:
Is the game analysis just a trend or does it have a real impact on the teams' performance?
What is the profile of a Soccer Analyst?
Will the soccer analysis, in the future, be a separate department or will it be closer to the main technical team?
About the technologies available – are they a must-have to all the teams or can we live without them?
How will these technologies evolve – to be even more specific or try to integrate all the different departments in one tool?
What about this kind of work in the US – when it will be considered as a must?
Are there specialists in soccer analysis in the US or only the coaches are doing that kind of job?
Course Content
Total learning:

7 lessons
Time:

30 days
What's the importance of Soccer Analysis? What about the future?

Is Soccer Analysis just a trend?

In what age should we introduce soccer analysis?

Does the analysis have impact on the team's performance?

What is the profile of a Soccer Analyst?

Will the analyst be part of the technical team or a specific department?

What would you like that technology could do you for your analysis?
Sure it adds to my knowledge alot however it seems like a seminar they provided us with interesting information but we still hope more for the procedures of being analyst

I am very satisfied with the insight I received after listening and going through this short course. The conversation was rich, the message was on point and the timing too. That been said, I believe football analyst is very important in every team even though the coach should have that quality but think having an extra analyst is plus to the team and its performance will grow more positively.

Though analyst are important it's imperative for the coach to be able to analyze not just his team but also the opponents

Not bad forna beginner like me to understand

Today, in modern football, analysts play an important role in the dynamics of football teams with advanced video analysis, but I believe that a coach himself should be a good analyst and analyst.

Loading...